Legal Considerations When Starting a Business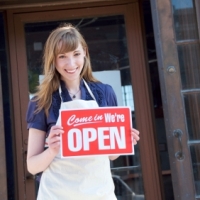 As more and more people face an instable job market, the opportunity to determine ones future is becoming increasingly popular. Ingenuity and drive will make those start-ups successful. Starting out with the right business structure and understanding of some other fundamentals of business law will make that success a little easier. Taking the right steps at the outset of your business can also help you grow in the future, prevent or resolve disputes and provide a more tax efficient financial return from your business.
In this webinar (recorded in March 2012) Kelly Santini Business Group lawyer Mike D'Aloisio presents 'legal considerations when starting a small business'.
Mike covers off the essentials including:
1. Business Structure Options: The pros and cons of being a sole proprietor, in a partnership or incorporated.
2. Key things to consider when starting a business with partners
3. Initial steps for protecting our intellectual property and other confidential and proprietary information
Taking the time at the outset to consider these important issues will provide the short and long term flexibility to help minimize tax obligations, attract and reward staff and guide decision making procedures amongst business partners.