Take Notice: Courts are Enforcing Your Construction Contract's Notice Requirements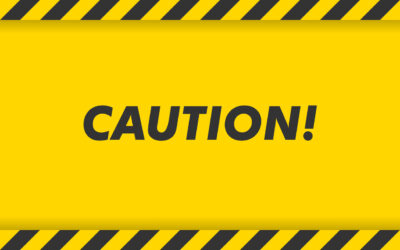 One issue that construction clients often ask of their legal counsel is how to handle contractual notice requirements. For years, courts have grappled with the problem of how best to handle a party's failure to comply with contractual notice requirements, and in particular whether a party's failure to provide proper notice eliminated its legal claim. Initially, some inconsistency in court rulings had caused confusion with respect to best practices when dealing with the application of notice requirements in construction litigation claims. However, since a Superior Court ruling, and subsequent unsuccessful appeal in 2021, a clear trend has emerged in Ontario: courts interpret notice provisions rigidly and require strict compliance.
In the court claim Elite Construction Inc. v. Canada, 2021 ONSC 562, the federal government retained Elite Construction to construct a 96-cell unit and related infrastructure in Collins Bay Correctional Institution, a federal maximum-security prison in Kingston, Ontario. The original "lump sum" contract provided for $16,899,000.00 payable to Elite Construction for the scope of work. The contract commenced November 17, 2011, and was to complete November 30, 2013.
As is par for the course in construction litigation, delays occurred in the Collins Bay project. After 27 change orders, Elite Construction completed the project on February 15, 2015. While Canada paid out an additional $1,309,946.81 for additional work, Elite Construction demanded $4,165,772.77 and delivered an expert report to Canada to support its claim. Canada responded, in part, by claiming Elite Construction failed to abide by the notice provisions in the contract, citing in particular three clauses. Taken together, these clauses provided that Elite Construction was not entitled to any amount over and above the original contractual price unless Elite Construction provided notice of extra expenses, losses, or damages within 10 working days of the date of delay. If such notice was not provided, no extra payment would be provided by Canada.
Elite Construction commenced a claim for the money it felt Canada owed. Canada defended and brought a successful summary judgment motion to dismiss Elite Construction's action on the grounds that the notice provisions barred the relief sought.
The Court held that notice provisions can bar contractors who fail to provide notice, noting that "compliance with a notice provision is a condition precedent to maintaining a claim in the courts." The Court held further that Elite Construction's requests for additional time were insufficient to qualify as notice for additional compensation as required by the subject clauses. In essence, the Court found that not only must contractors provide notice in a timely manner, but notice must be of the correct "form".
Notably, the Court in Elite Construction did leave open the possibility that failure to comply with notice provisions will not be fatal in cases where the owner waives strict compliance with the contractual notice provisions or where the contractor has constructively complied with the contractual notice provisions.
Key Takeaways for Contractors
Elite Construction is an important reminder to contractors that they must strictly adhere to the notice terms and timelines agreed to in each contract. If, during a project, issues arise and additional costs or delays are anticipated or incurred, contractors place themselves in the best position should litigation ensue by providing timely and proper notice to the party opposite.
This remains the cases even if the contractor does not yet know the extent or amount of the additional expenses or delay. In this situation, the contractor can still provide notice of the issue and future claim, providing further details once they are known.